18,000 BC there is the Pepper plant and its relatives (Like Kava Kava). The pepper plant (and its relatives) has a unique formation, where the leaf seems to have a spear poking out. And this plant have traveled to all the same places as the "AtlAtl" which is known as a "Woomera" by Australian Aboriginals, and seems to be modeled after the pepper leaf.
Woomera, can be used as grinding bowl or weapon sling.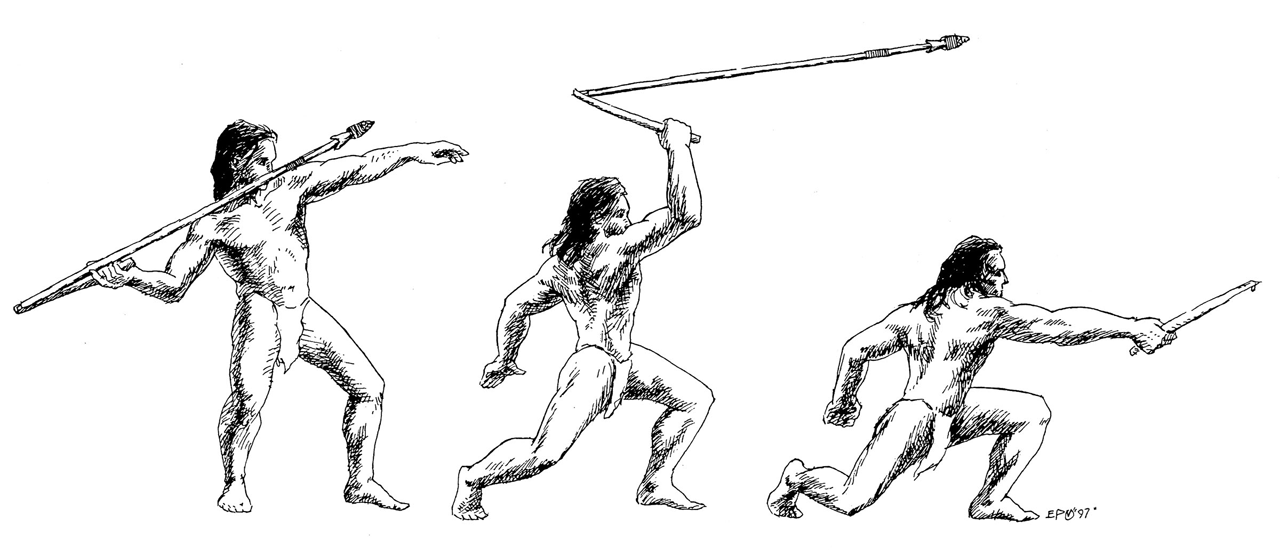 Kava is related to Pepper-corn plants, but is known for it's Marijuana like effects. Not the exact same as Marijuana, but "Sedative Euphoriant" effects. It can also make your mouth numb. When Mixed with Marijuana, they work together in a way they would never each work alone, this is called "Synergy".
https://www.youtube.com/watch?v=FCms0IaFIv8
Uziza is also related to pepper, and it contains a Cannabinoid named Caryophyllene. The pepper family is large, and many of them have effects on people.